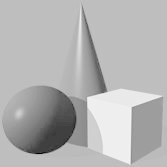 From the sun-kissed vineyards of the Northern Cape, South Africa and the world-renowned Western Cape vineyards to vineyards of Italy, we have sourced only the best selections of Non-Alcoholic wines,champagnes and spirits in our inventory.
We are elated to also provide the best in Alcohol-Free beers, both locally produced and imported. Our products have been expertly sourced and selected to provide only the best to our consumers. Whether you enjoy a glass Non-Alcoholic Red wine with your meal, or a fruity glass of Sparkling, our great selection will excite your taste buds. Browse through our Selection of Blush Sparkling Grape or White Sparkling Grape varieties, perfect for Special Occasion and Celebrations!
Take your taste buds on an unforgettable journey!